McLuhan Program in Culture & Technology Seminar & Workshop, November 16 & 18, The Coach House, Toronto
09Nov15
Monday Night Seminar – The Making of the Smart Village – Do we really know who we are in our city? 
With Grahame Beakhust, Zahra Ebrahim, Abdul W. Khan                                                                             Monday, November 9, 6:00 pm to 8:00 PM
Location: The Coach House, 39A Queen's Park Crescent, St. Michael's College, University of Toronto
GRAHAME BEAKHUST is a writer, known for Spiritual Gardens (2007) and Guerilla Gardener series shows. Educated at Oxford and McGill in philosophy, politics and law. 3 years in the Arctic, taught graduate environmental studies at York for 10 years and also worked for Tommy Douglas, Jack Layton and Frank Stronach. Chief of Staff to
Solicitor General. Hosted gardening series for Discovery & Vision. 35 year Island resident.
ZAHRA EBRAHIM is a change driven, rule-bending creative, deeply invested in using design and design process to explore community engagement, institutional innovation, and participatory citybuilding. As the Principal of the design think tank, archiTEXT, she has led innovation projects with some of Canada's largest charities and governing bodies. She was recently nominated
as one of CBC's 12 Young Leaders to Watch and included in Toronto Life's 2014 issue of the "50 Most Influential People in the City".
ABDUL WAHEED KHAN is an internationally recognised leader in the use of information and communication technology for education and development. He has worked with several international and national organizations including UNESCO, UNDP, FAO, UNESCAP, ADB and The Commonwealth of Learning. He served as the Assistant Director-General for Communication and Information at UNESCO, Paris for nearly a decade.
Registration is free. Reserve a spot here: http://www.chi.utoronto.ca/events/
*****
Workshop: Marshalling Media  
Wenesday, November 18, 2:00pm to 6:00 pm 
David Nostbakken, McLuhan Centenary Fellow  —  This workshop welcomes participants into a "town hall" on the twentieth century value and opportunity of Marshall McLuhan. We will explore the future prospects of the McLuhan Centre for Culture and Technology, for the iSchool, the University, the city, the country and the global village. Building on a transformative legacy.

Registration is free. Reserve a spot here: http://www.chi.utoronto.ca/events/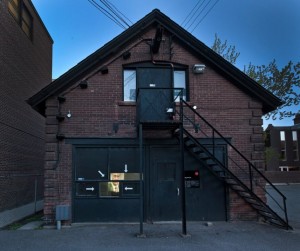 Filed under: Academic, Announcement, Education, Events, Ideas, Media Ecology, Meetings
|
Leave a

Comment
Tags:
communication
,
culture
,
education
,
events
,
ideas
,
media
,
Toronto
,
university
---
---
Blogroll

A Man for All Media

RSS

An error has occurred; the feed is probably down. Try again later.

Tags