McLuhan Centre Winter Program Week 6: Monday Night Seminar, Mar 7; Video Lounge, Mar 8 – Picnic in Space
03Mar16
CULTURE IS OUR BUSINESS –  Is culture the real business of the city?
MONDAY, 7 MARCH, 2016, 6:00 – 8:00 PM
With Chantal Pontbriand, Stephen Stohn & Linda Schuyler,  Jini Stolk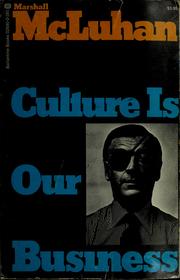 CHANTAL PONTBRIAND is a contemporary art curator and critic whose work is based on the exploration of questions of globalization and artistic heterogeneity. She has curated numerous international contemporary art events: exhibitions, international festivals and international conferences, mainly in photography, video, performance, dance and multimedia installation. She was a founder of "Parachute"
contemporary art magazine in 1975. After curating several major performance events and festivals, she co-founded the FIND (Festival International de Nouvelle Danse), in Montreal and was president and director from 1982 to 2003. In 2015, she was appointed CEO of MOCCA, the Museum of Canadian Contemporary Art in Toronto. @chanpont
STEPHEN STOHN & LINDA SCHUYLER is an entertainment lawyer and television producer. He is currently the president of Epitome Pictures Inc., which he and his wife Linda Schuyler founded and which was sold to DHX Media in 2014. Stephen and Linda are best known as the producers of the teen drama series "Degrassi". For nearly 20 years, until 2009, Stephen was executive producer of the telecast of Canada's music awards show, The Juno Awards, and during that period was a director and then Chair of Canadian Academy of Recording Arts and Sciences. Linda Schuyler who began as a teacher, is the primary creator and force of the Degrassi series and Instant Star series of teen
programs. @stephenstohn
JINI STOLK, Research Fellow at Toronto Arts Foundation and past Chair of the Ontario Nonprofit Network, has been a leader, connector and advocate in the arts and non-profit communities. She helped create powerful collaborative organizations like ONN and Creative Trust – which became a model for capacity building in the arts – and led major producing organizations (Toronto Dance Theatre) and membership organizations. She cofounded numerous advocacy campaigns and coalitions, and chaired and served on many boards, including Centre for
Social Innovation, Toronto Arts Council, and Toronto Artscape. She has won awards for her contributions to Toronto's cultural life, and writes on boards, and on building capacity, audiences and space for the arts at www.creativetrust.ca. @TOArtsFdn
REGISTER NOW at http://goo.gl/HLTziB 
*****
VIDEO LOUNGE
TUESDAY, 8 MARCH, 6:00 – 8:00 PM
'Picnic in Space' film still
Picnic in Space is a rare film featuring Marshall McLuhan and his long time collaborator, Harley Parker, a Canadian artist and scholar (1967).
REGISTER NOW at http://goo.gl/HLTziB 
Watch a 39 second trailer to Picnic in Space below:
Location: The Coach House, 39A Queen's Park Crescent, St. Michael's College, University of Toronto
Filed under: Academic, Announcement, Education, Events, Ideas, Monday Night Seminar, Scholars, Video
|
Leave a

Comment
Tags:
academic
,
centenary
,
culture
,
education
,
events
,
meetings
,
Toronto
,
university
---
---
Blogroll

A Man for All Media

RSS

An error has occurred; the feed is probably down. Try again later.

Tags